Mya Colossus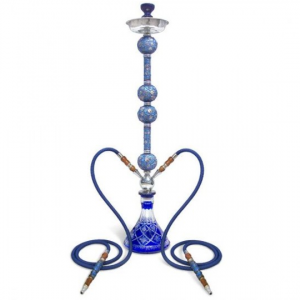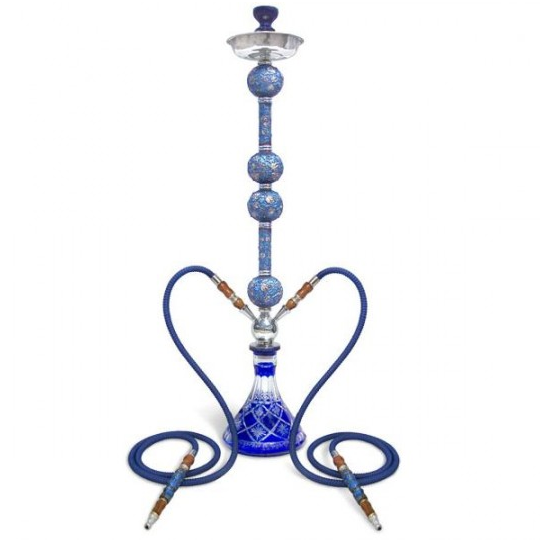 The extreme detail of the cloisonne engravings on this hookah make the Mya Colossus one of the most beautiful hookahs ever crafted.
The Mya Colossus is one of the most popular and exquisite hookahs available from Hookah-Shisha.
Standing at a towering 40 inches tall, the Mya Colossus features an elegant pyramid shaped glass base etched with traditional design, coming in either blue or ruby red in color.
The shaft of the Mya Colossus has the most extensive Cloisonne engravings of all the Mya hookahs, and it is among the tallest hookahs on the market. The extreme detail will have all your friends in envy of your new hookah.
Included with the Mya Colossus is a matching 6-foot leather cloisonne hose, that is 100% washable. The bowl is a standard mya ceramic bowl that matches your base.
Also included is a specifically-made carrying case with 2 combination locks and separate compartments for each component of the pipe. The shaft disassembles into 2 separate pieces for easy storage and transport.
Overall the Mya Colossus is the best looking hookah on the market and would make a fine addition to any hookah connoisseurs' collection.
Rating:





You can purchase the Mya Colossus from Hookah-Shisha for $239.95.