Al Fakher Cherry & Chocolate Video Review
I decided to try out double hookah bowls filled with Al Fakher Chocolate in one and Al Fakher Cherry in the other. The Chocolate was a bit overpowering so it was difficult to judge the Cherry. There was a bit of a Cherry aftertaste but the Chocolate was at the forefront.  For those of you that like a thick smoke the Al Fakher has you covered.  They both had great flavor.
Be kind, we did this spur of the moment so we didn't have a lot to say and it's a bit awkward but we'd love to hear some feedback.
Purchase Al Fakher Cherry or Al Fakher Chocolate and try them out for yourself: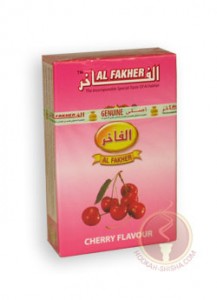 Here's a great guide to setting up a hookah bowl head using a pear to add a rich fruit aftertaste to your hits.
This works great with other fruit flavored shisha.
Ever wondered how to blow smoke rings? Follow this video guide and you'll be blowing huge rings in no time!
Here is a video guide that shows you how to properly load tangiers shisha into a standard phunnel hookah bowl.