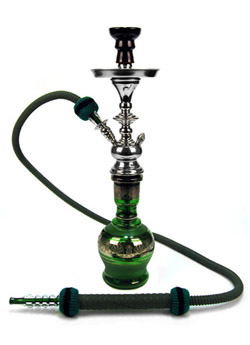 The hand-crafted Nammor Azizi is easily the best bang-for-your-buck egyptian hookah on the market!
Nammor hookahs are made by Hookah-Shisha, they are hand-crafted in the overseas factory and are well-known in the hookah world for being inexpensive and providing great smoke quality and ease of use.
You have a variety of options for the base of this hookah, the standard Nammor Azizi base is hand-painted with traditional egpytian designs and comes in multiple colors.  The other options for the base are the popular Cleopatra and Luxor bases, which give you the option for a different style than the standard base.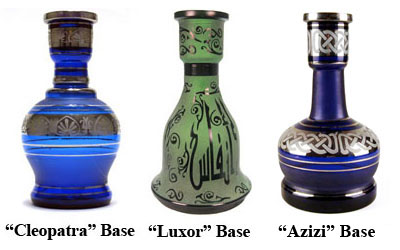 The stem of the Nammor Azizi is made from stainless-steel and has a style very similar to Khalil Mamoon stems. The stem is very durable and will last for years. The bowl is a standard egyptian clay bowl.
The hose included with the Nammor Azizi is the famous Nammor hookah hose, which is 100% washable and will provide excellent smoke quality paired with the Nammor Azizi hookah.
Overall the Nammor Azizi hookah is perfect for someone who wants a great hookah at a low price that will last them for years. The Nammor hose included with this hookah pairs perfectly with the hookah to offer superior smoke quality for half the price of a Khalil Mamoon or Magdy Zidan.
Free with Order:
Two 50g Boxes of Romman Shisha, 2 rolls of quick-light coals, pack of foil, wind cover, bowl screen, tongs, cleaning brush, mouthtips & filters.
What are you waiting for?  Get your own Nammor Azizi!
The last thing you want when smoking your hookah is for your hose to taste like the last flavor that you smoked. Follow these easy step-by-step instructions to keep your hookah hose fresh and clean.
Before following these instructions, you must ensure that your hose is washable, such as the popular washable hose is the Nammor Hookah Hose.
Step One: Remove the mouthpiece and fill up the hose with water about halfway. You can also use water from a pitcher or water bottle if you would like.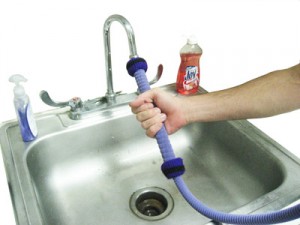 Step Two: We have found that using a small amount of lemon juice mixed with the water is great for neutralizing odors, and provides a fresh taste to your hose. We do not recommend using any soap, such as dish soap.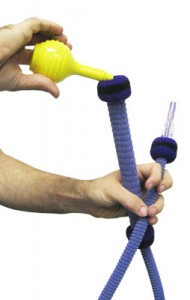 Step Three: Now you're going to want to swish around the water/lemon juice mixture in your hose. Plug both ends of your hose with your thumbs to prevent any leaks, and swish the water around for about a minute. Pour the water back into the sink, and repeat the previous steps if necessary, depending on how dirty your hose is you might need to do this 2-3 times.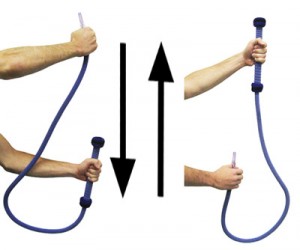 Step Four: Swing! After you have poured out the water into the sink, there will still be a small amount of moistiure that you will want to remove. The easiest way to remove the rest of the moisture is to head outside (for safety) and grab the hose in the middle, and swing it around by your side, this will force out any loose drops of moisture. This process should only take about a minute.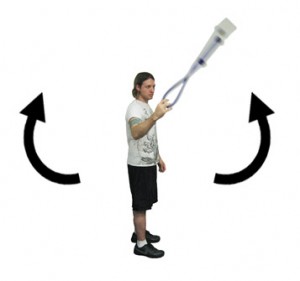 Step Five: After you have gotten all the moisture out of your hose from swinging it, blow through the hose one last time to ensure that you remove any loose liquid inside. The final step is to hang your hose over a doorknob, so that both ends are point down, letting any leftover moisture to drip out.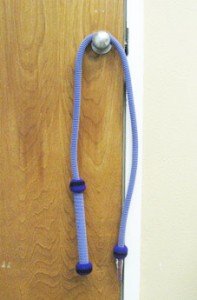 Once your hose is dry, it's ready to be used with your hookah!
The Nammor hookah hose is a detachable and 100% washable hose that is great addition to any hookah.
The hose comes in 8 different colors and has a plastic lining in the inside for easy cleaning.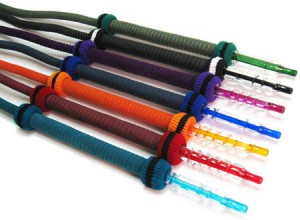 The Nammor hookah hose is perfect for those looking for a washable hose to match the color of their hookah.
The hose is manufactured by Hookah-Shisha, the same people who bring you Romman tobacco.  This hose features large diameter tubing and a detachable mouth piece to ensure easy cleaning and great air flow. The hoses comes in various colors such as black, blue, green, red, orange, purple, turquoise, and yellow, so you have a lot of options, especially if you looking to match the color of your hose to your hookah base.
The size of the hose can make it difficult to use with smaller hookahs such as the Mya QT Hookah. You can easily knock over your hookah if you're not careful, so it's recommended to use the Nammor hose with larger more stable hookahs.
Overall this hose is great for anyone who needs a washable hose that will last an untold amount of time. The pulls are effortless and smooth, using the Nammor hose ensures a very enjoyable smoking experience.
You can purchase the Nammor Hookah Hose from Hookah-Shisha for $18.95 (65″) or $21.95 (72″).