Al Fakher Cherry & Chocolate Video Review
I decided to try out double hookah bowls filled with Al Fakher Chocolate in one and Al Fakher Cherry in the other. The Chocolate was a bit overpowering so it was difficult to judge the Cherry. There was a bit of a Cherry aftertaste but the Chocolate was at the forefront.  For those of you that like a thick smoke the Al Fakher has you covered.  They both had great flavor.
Be kind, we did this spur of the moment so we didn't have a lot to say and it's a bit awkward but we'd love to hear some feedback.
Purchase Al Fakher Cherry or Al Fakher Chocolate and try them out for yourself: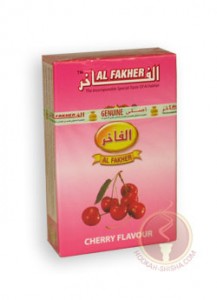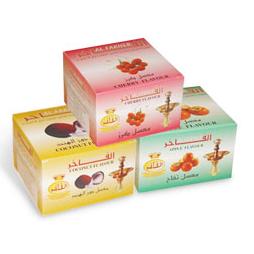 Al Fakher Orange has a history of providing accurate and consistent flavors, and the Al Fakher Orange shisha is no exception!
Shisha Cut: Short to medium cut shisha, red in color, moderate amount of stems.
Smell & Flavor: The smell was more of a natural orange, and the flavor of the smoke was a consistent and provided a strong orange flavor.
Smoke: Large clouds with ease.
Buzz: Minimal buzz, relaxing.
Duration: Just over an hour in a standard Mya bowl.
Overall the Al Fakher Orange shisha provided a consistent flavor throughout the entire smoking session and the flavor was not overwhelming.
Rating:





You can purchase Al Fakher Orange shisha from Hookah-Shisha for $12.95 [250g]