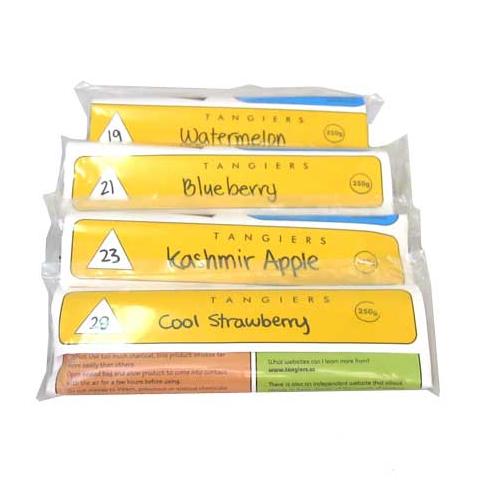 Tangiers Mimon has got the mint and lemon flavor down perfectly with their shisha.
Smell & Flavor: The smell out of the bag is very minty, you can pick up hints of the lemon scent but the mint is overpowering, after acclimation the mint smell was not as strong. The flavor of the smoke was a perfect mix of mint and lemon and stayed consistent throughout the entire smoking session.
Smoke: The smoke was very smooth and allowed for huge clouds, typical with most tangiers flavors.
Buzz: Moderate buzz, heavier than typical tangiers flavors in our experience.
Duration: Just over an hour in a small phunnel.
Overall the Tanigers Mimon was easily the best mint and lemon shisha flavor we have ever tried, it blows the Al Fakher Lemon Mint out of the water! We are looking forward to trying this flavor again soon.
You can purchase Tangiers Mimon from Hookah-Shisha for $14.95 (250g)