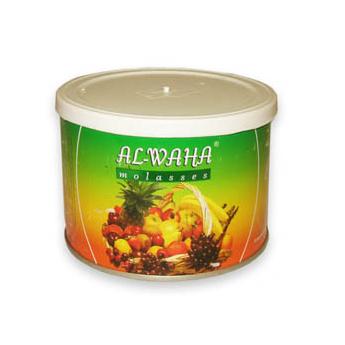 Al Waha shisha is considered to be the best "good but cheap" shisha on the market, and you'll find a variety of unique flavors such as Al Waha Orange Cream which combines the sweet orange taste with creamy undertones to produce a great flavor smoke.
Shisha Cut: Short cut, moderate amount of stems, very dark in color.
Smell & Flavor: Right out of the jar you can smell the strong orange flavor with hints of vanilla. The taste of the smoke closely resembles a creamsicle, with heaver orange flavor than cream.
Smoke: Moderate amount of smoke, decent sized clouds, nothing impressive.
Buzz: Moderate buzz, not as strong as typical with unwashed shisha.
Duration: 1.5 Hours in a Small Phunnel
Overall the Al Waha Orange Cream shisha provided a decent flavor with a good amount of smoke. The flavor started to disappear after about an hour.
Rating:





You can purchase Al Waha Orange Cream from Hookah-Shisha for $7.95 (250g).