Nakhla Cherry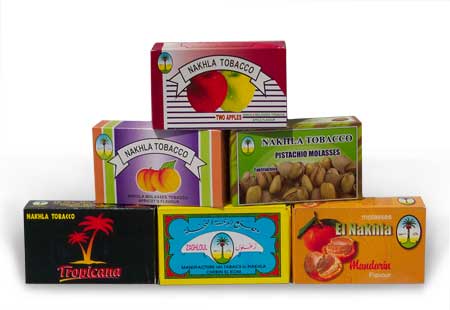 Nakhla is one of the oldest and most recognized shisha brands in the world, and their Cherry flavored shisha is definitely a must-try.
Shisha Cut: Medium cut, few stems in the jar.
Smell & Flavor: At first I was concerned with the smell since it a cough-syrup smell to it, but the flavor was nothing like the smell. The flavor of the smoke is just like a candied-cherry, very smooth and sweet tasting smoke. You pick up hints of that cough syrup taste but it's never unpleasant enough to interfere with your smoke quality.
Smoke: The smoke was very thick and robust, great taste.
Buzz: Moderate buzz, typical of Nakhla.
Duration: About 50 minutes in a standard clay bowl.
Overall the Nakhla Cherry was one of the few bad smelling but great tasting shishas we have tired, it really shows you that the smell is not always a giveaway of the flavor.
Rating:





You can purchase Nakhla Cherry from Hookah-Shisha for $10.95 (250g Box)