Hookah FAQ – How to Light Natural Charcoal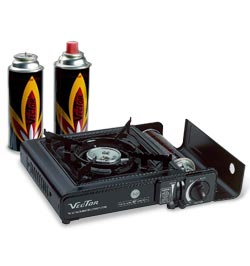 Natural charcoal is tasteless and odorless which is why many hookah smokers use them so frequently. Follow this guide to learn how to properly ignite natural charcoal.
Natural charcoals are the cleanest way to smoke shisha and really let the flavor come alive. The easiest way to light these charcoal is to use an electric stove with a exposed heating coil, or a portable stove top.
You simply place the natural coal directly on the stove top coil, and set the heat to medium-high. Turn the charcoal after 2 to 3 minutes on the burner. You will know the coals are ready once there is no black left and it has turned to gray, with a red hot center. The process of lighting natural charcoal typically takes about five minutes.
Once the coals are hot and ready, use your hookah tongs to move them from your stove to your hookah, then sit back, relax, and enjoy your shisha without any interference to the taste!
If you do not have a stove capable of lighting natural charcoal, you can purchase a Portable Hookah Stove from Hookah-Shisha for only $34.95.