Al Fakher Cherry & Chocolate Video Review
I decided to try out double hookah bowls filled with Al Fakher Chocolate in one and Al Fakher Cherry in the other. The Chocolate was a bit overpowering so it was difficult to judge the Cherry. There was a bit of a Cherry aftertaste but the Chocolate was at the forefront.  For those of you that like a thick smoke the Al Fakher has you covered.  They both had great flavor.
Be kind, we did this spur of the moment so we didn't have a lot to say and it's a bit awkward but we'd love to hear some feedback.
Purchase Al Fakher Cherry or Al Fakher Chocolate and try them out for yourself: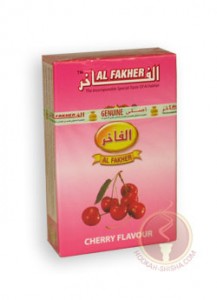 HookahReviews.net is currently in need of user submitted video reviews to add to our upcoming video reviews section of the website.
We will be giving out 50g boxes of shisha randomly to those who upload their video reviews until the end of the year.
All you need to do is take a video of yourself reviewing ANY hookah product, it can be your new hookah, your favorite shisha, some leftover charcoal, anything! Just make sure to mention HookahReviews.net in the review for it to qualify for the promotion.
Head over to our YouTube channel and submit your videos, you may be one of the lucky ones to win free shisha!
Click Here to be Taken to our YouTube Channel