Tonic Announces New 'Made in the USA' Flavors

Tonic, the shisha company behind popular tobacco flavors such as Raspberry Cheesecake and After Sex, has just announced a new line of flavor, which are being labeled as "Made in the USA". Tonic is offering some interesting names and flavors: Romance, Kama Sutra, Bada Bing, Babylon, Bellylicious, Hitman, Minty Dreams, Da Vinci, and Virgin Strawberry.
The New 2011 Tonic Shisha Flavors!
Babylon (Blueberry & Sweet Mint)                             Bada Bing (Mixed Berries & Fruit Mix)
Bellylicious (Tropical Fruit Mix)                                         Da Vinci (Peach & Fruit Mix)
Hitman (Mixed Fruit & Tropical Fruit)                                 Kama Sutra (Pomegranate & Fruit Mix)
Minty Dreams (Mint & Fruit Mix)                                      Romance (Sweet Mint & Fruit Mix)

Virgin Strawberry (Mixed Strawberries)
The description of the flavors leaves us guessing about the quality, with most descriptions using the phrase "fruit mixture". We will have to wait until we can get our hands on some of this shisha before we can really see what it's all about.
Let's hope Tonic avoids the controversy that Social Smoke had last March when they released a line of shisha claiming it was made in the USA.  They were meet with skepticism from competitors but were later able to prove that their tobacco was produced and flavored here in the USA.
You can buy Tonic's New Shisha Flavors from Hookah-Shisha for $18.95 [250g]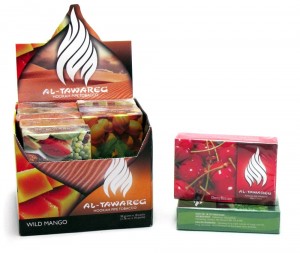 Hookah-Shisha.com, the leading online hookah and shisha retailer and maker of Romann tobacco, has just released a new line of shisha tobacco, Al Tawareg!
Al Tawareg, pronounced Al Ta-Whar-Egg, translates to "The Wondering Nomad" and is intended to be the affordable alternative to their popular Romann shisha tobacco.
Produced in Jordan, Al Tawareg is a washed shisha that will deliver a light to moderate buzz and smooth flavors much like Al Fakher.
Al Tawareg is currently avaiable in 50g sizes for $2.45 each, coming in a range of flavors from the traditional flavors like double apple to contemporary flavors like dark chocolate and california dream.
There are currently 36 different flavors to choose from, and will be available in larger sizes in the near future. We are looking forward to our order of this shisha to review in the coming weeks!
You can purchase Al Tawareg for $2.45 [50G BOX] From Hookah-Shisha!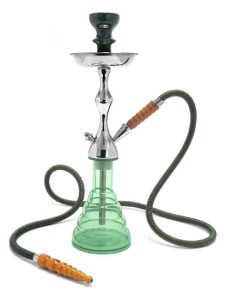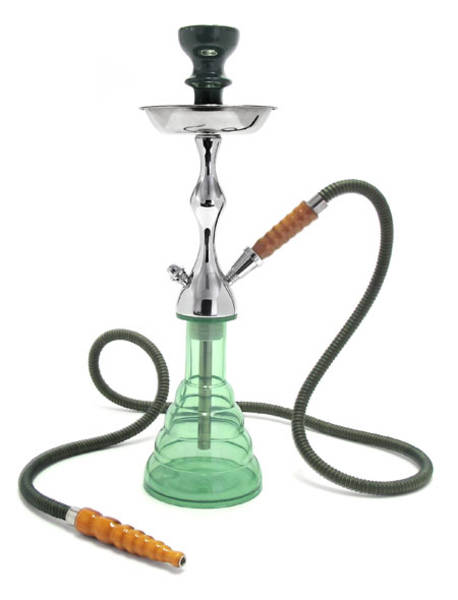 Hookah-Shisha, the leading online retailer for hookahs & shisha, is offering a FREE HOOKAH with all orders over $150!
The mini Mya hookah is the perfect travel hookah! At 18 inches tall, it smokes just as well as the taller hookahs! The mini Mya hookah comes complete with a stainless steel stem, ash catcher tray, ceramic Mya bowl, dome-shaped acrylic base, and a 6 foot wood-handle hose.
What Makes This A Great Little Hookah?
1. The stylish acrylic base make this a great travel hookah
2. Air tight design allows for effortless pulls of smoke
3. Legendary Mya Saray quality, built to last!
4. Easy to clean
5. Can be upgraded to 2-hoses
How To Get it for Free!
1. Head over to Hookah-Shisha and shop until your total reaches $150 or more in your shopping cart.
2. Once you are at $150 or more, add the Mini Mya Hookah to your shopping cart. You can also find it in the clearance section.
3. Once the Mya Mini hookah has been added to your cart, continue to the Checkout process.
4. Once you have reached the "Summary" section of the checkout process, input the coupon code Free Hookah in the "discount or gift certificate code" box, then click the "apply discount" button. Verify that the discount has been applied to the order (you'll see minus $39.95 in the order total.). Complete the checkout process.
5. Wait for your order to arrive, and enjoy your new free hookah!