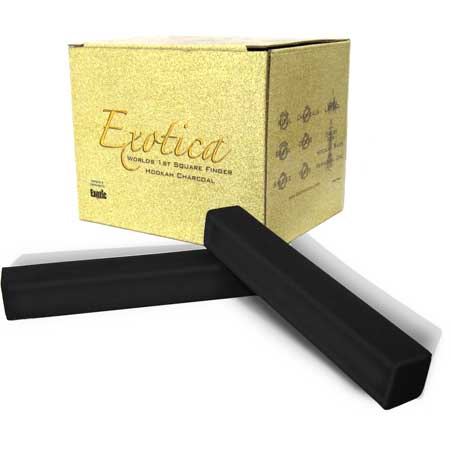 Exotic Square Natural Charcoal are tasteless and odorless and are a great choice for many smokers due to it's square shape, so it won't roll off your bowl.
The unique shape of these natural charcoal allows for custom sized charcoal for any bowl. Simply score the charcoal with a knife at the desired break point, and then you just snap the charcoal to break off your piece.
Each kilogram sized box contains 25 finger shaped charcoal, and each piece typically burns for about 45 minutes. They take about 4-5 minutes to heat up on a electric stove stop. Make sure they are fully ashed over before using.
The ash stays in a solid form until dropped into the tray when finished. These coals produce clean and even heat distribution, leaving your shisha without any chemical tastes such as with quick-light coals.
Exotica square finger natural charcoal is a great choice for anyone looking to be able to have custom sized coals for any bowl shape.
Rating:





You can purchase Exotica Natural Charcoal from Hookah-Shisha for $8.95.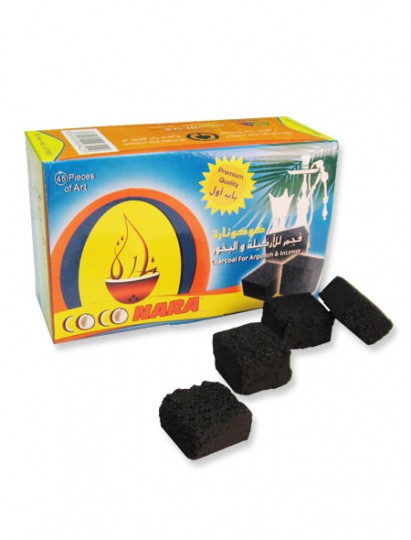 These unique 100% natural hookah charcoals are made from compressed coconut shell and burns up to 3 times longer than any other natural coal on the market.
Coco Nara produces the best natural charcoal, it's 100% natural and eco-friendly, and works great with any hookah. These coals leave almost no ash, and contain no sulfur.
The Coco Nara natural charcoal is odorless and tasteless, so you get the full flavor of your shisha with no harshness.
Since they are natural coals they are required to be lit using a stove-top, which can take up to 5 minutes to be fully lit. You simply place them directly on the coil on medium-high heat, turning every 2 to 3 minutes until fully lit. You will notice the coals will turn gray, this is how you know they are ready to be used.
We highly recommend the Coco Nara natural charcoal to anyone looking to use a cleaner burning charcoal that outlasts any competition.
Rating:





You can purchase the CoCo Nara natural charcoal from Hookah-Shisha for $6.95 (45pc)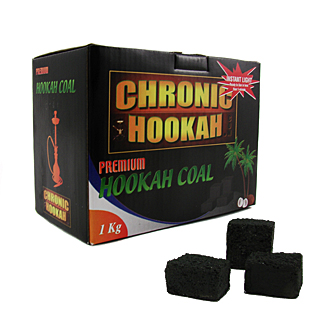 Made from compressed coconut shells, these 100% natural coals light easily, burn up to 3 times longer and they are eco-friendly. Chronic Hookah Coals are becoming the natural coals of choice for many hookah beginners and experienced pros alike!
Chronic Hookah coals have absolutely no taste and will not effect the flavor of your shisha. These coals have great heat management and burn very well, meaning less coals needed for each bowl. The ash stays in place with the coals during the entire session, leaving no mess.
Each box contains approximately 120 pieces and will last roughly 45-60 bowls depending on how many you use each time.
We found these coals to be comparable to Coco Nara in many ways and the only real difference we found was the price.
Rating:





You can purchase Chronic Hookah Coals from Hookah-Shisha for $13.95.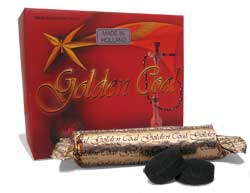 Golden Quicklight coals are one of the few brands of quicklights that do not produce any smells or flavor that will affect your shisha flavor, which is why they're the go to quick-lights of many hookah smokers.
Golden Charcoals use a vegetable-based accelerator and are specifically produced for hookah smoking, unlike many other brands of quick-light coals that are originally made for burning incense and re-packaged as hookah coals.
To light these coals, simply hold a piece with your tongs and light them with a standard lighter. They'll start to spark and will completely ignite and be ready to use within a minute. For best results, wait until they are ashed over before placing them on your bowl, this will ensure they are fully lit. Each coal will last about 45-60 minutes, much longer than your typical quicklighting coals.
You will not find better quicklight coals on the market! These coals are ideal for someone who wants to be able to set up and smoke the hookah within minutes.
Rating:





You can purchase Golden Quicklight Coals from Hookah-Shisha for $2.75 (roll) or $14.95 (box).
The Nammor hookah hose is a detachable and 100% washable hose that is great addition to any hookah.
The hose comes in 8 different colors and has a plastic lining in the inside for easy cleaning.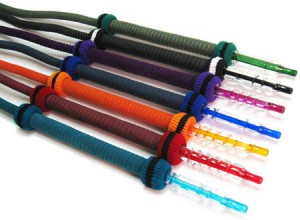 The Nammor hookah hose is perfect for those looking for a washable hose to match the color of their hookah.
The hose is manufactured by Hookah-Shisha, the same people who bring you Romman tobacco.  This hose features large diameter tubing and a detachable mouth piece to ensure easy cleaning and great air flow. The hoses comes in various colors such as black, blue, green, red, orange, purple, turquoise, and yellow, so you have a lot of options, especially if you looking to match the color of your hose to your hookah base.
The size of the hose can make it difficult to use with smaller hookahs such as the Mya QT Hookah. You can easily knock over your hookah if you're not careful, so it's recommended to use the Nammor hose with larger more stable hookahs.
Overall this hose is great for anyone who needs a washable hose that will last an untold amount of time. The pulls are effortless and smooth, using the Nammor hose ensures a very enjoyable smoking experience.
You can purchase the Nammor Hookah Hose from Hookah-Shisha for $18.95 (65″) or $21.95 (72″).